Update Risk and Opportunities
P&M provides trained risk workshop facilitators and technical consultants in support of updating the risk registers for the Capital Construction projects.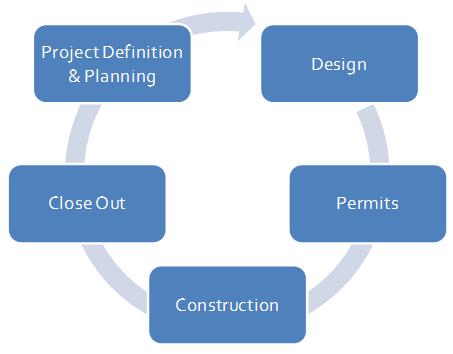 Monitoring and tracking risks should be be facilitated with additional risk workshops and updates throughout the project life cycle.
Additionally, the Risk Register is regularly reviewed and updated via input from project meetings and monitoring of the project progress and is formally updated by the project controls staff and re-issued quarterly.
We update risks and opportunities throughout the project lifecycle with the following steps:
Identifying risk and opportunities
Assessing threats (effect & probability)
Determining urgency
Determining schedule and cost impacts (if feasible)
Preparing mitigation/opportunity plans
Conducting reviews and approvals. risk register) must continue in order to use risk management as an effective project control tool