The most basic purpose of Cost Controls is to establish and control budgets, identify and evaluate cost trends and actual expenditures, and provide information needed to maintain an accurate forecast of cost at completion.
Cost Controls consist of the tools and methodologies, and management best practices that enable projects to be delivered in a cost-efficient manner and allow on-going analysis of a forecasted project cost at completion.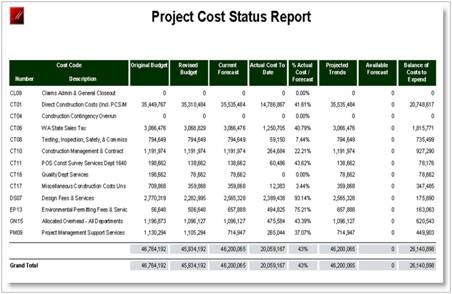 Potential changes to the anticipated project budget and/or schedule are commonly known as "Trends." A trend that is certain to occur and has been processed for approval becomes a "change."
Tracking of deviations (trends) from the original plan causing changes to scope, cost and/or schedule is essential project controls function. These trends must be defined, analyzed, documented, and managed.