Cost-Effective Project Delivery Services in Federal Way, WA
P&M specializes in project delivery and providing state of the art risk focused total cost management, project and program management services.
Our cost engineers provide judgment and experience in the application of scientific principles and techniques to problems of estimation; cost control; business planning and management science; profitability analysis; project management; and planning and scheduling.
One key objective of our cost engineering services is to arrive at accurate cost estimates and schedules and to avoid cost overruns and schedule slips. P&M's cost engineering goes beyond preparing cost estimates and schedules by supporting assessment and decision-making. Our services encompass a wide range of cost-related aspects of engineering and program management, in particular cost estimating, cost analysis/cost assessment, design-to-cost, schedule analysis/planning and risk assessment.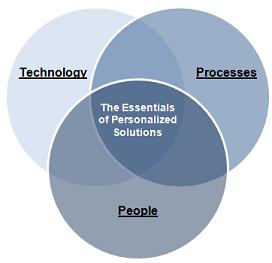 Our integrated services...
Project and Construction Sequencing & Scheduling
Cost Estimating
Cost Engineering and Total Cost Management
Earned Value Management
Risk Assessment and Stochastic Analysis
Claims Analysis
Change Managment
Program-Level Executive Reports
Project Administration and Document Controls
Program Management & Controls
Project Management
Flexible, Scalable Solutions for Capital Project Delivery
Our tools and consulting services are customized to our clients' needs and expectations. We believe in a proactive Planning and Management approach to Mitigate and Take Action throughout the project lifecycle. Our methodology is an iterative and collaborative approach to project controls that has been proven to:
Be flexible and adaptable
Avoid surprises & crises
Create visibility and credibility
Facilitate proactive decision making
Minimize cost and schedule impacts
Integrate with client tools and teams
Technology:
We offer a variety of tools designed to facilitate effective and efficient project controls

Primavera (P6) / Microsoft Project (MSP)
WinEst - Estimating Software & various cost databases, example: RSMeans (Reed Construction Data), Cost Data Online (Richardson Estimating Standards)
On Center - On-Screen Takeoff
Primavera Risk Analysis; RiskAMP
4D Scheduling
Myriad™ - Total Cost Management Tool
Knowledge:
We bring best practices and knowledge in Cost Engineering & Project Controls
Craftsmanship:
We offer competent resources who possess the knowledge, attitude, aptitude, talents and experience necessary to properly use the tools.